An experiment:

When the weekend rolls around, I'll post depictions of the same subject by two different artists and ask for comments or (even better!!) submissions for posts regarding their similarities/differences.

Something provocative, I sense, should kick things off. It's difficult to think of two more provocative works than these. Click on the images to enlarge them: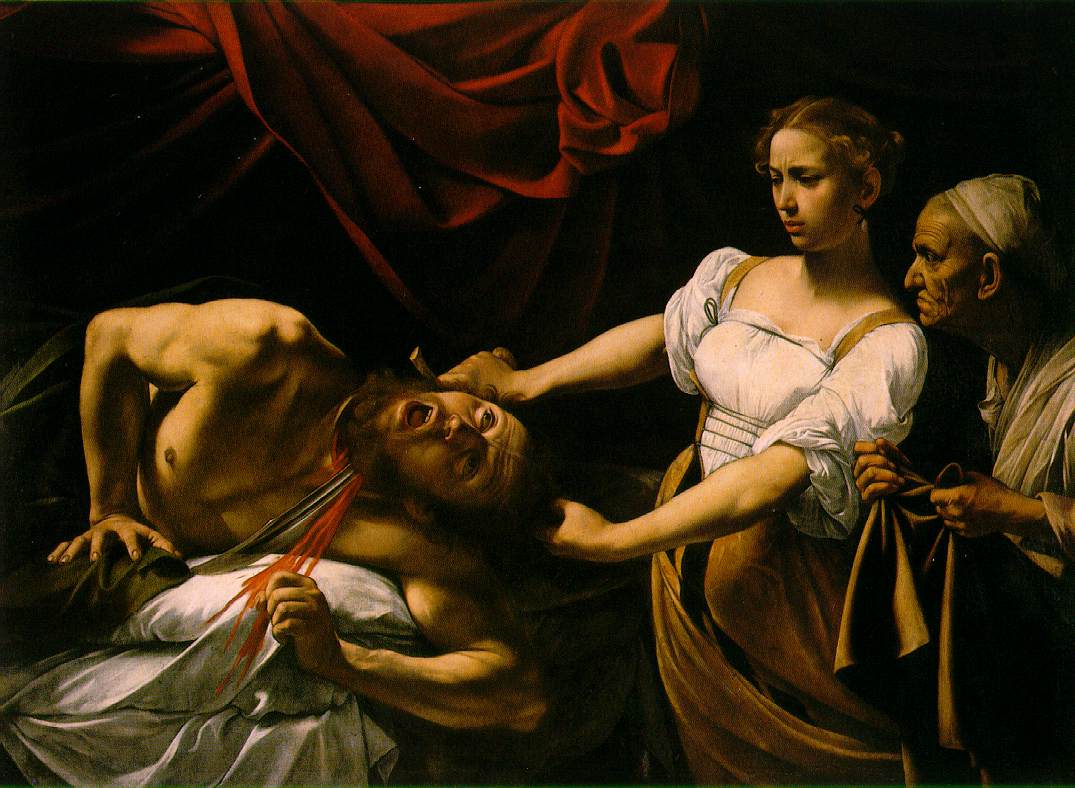 Caravaggio's Judith and Holofernes (ca. 1598)


Artemisia Gentileschi's Judith and Holofernes (1612-21)

For a quick overview of the relevant events from the book of Judith (which, for my Protestant readers, is in the Apocrypha), here is the Wikipedia entry; and here are the texts of chapters 11, 12, and 13.